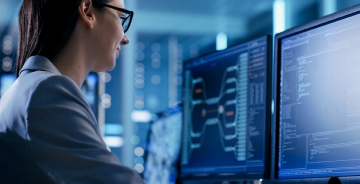 Data collection is the process of accumulating and measuring data on a particular topic for marketing and research purposes. if collected and properly utilized, can provide valuable information to aid organizations in making smarter business decisions and lead to a significant competitive advantage. JDA are experts in helping companies, industries, trade associations, or non-profits implement the best data collection techniques. We leverage a proven portfolio of technology, hardware tools, and expertise that can help your company to have industry data you can rely on.
The demand for data collection solutions is increasing as more companies look toward targeted ads and data-backed decision-making. High-quality data collection is identified by seven main characteristics:
Accuracy
Validity
Reliability
Time relevance
Completeness
Accessibility
Uniqueness
JDA is dedicated to creating lasting partnerships with its customers. Let us help you to find the combination of data collection techniques and solutions that will provide the greatest benefit to your business and industry.
In 30 seconds you can walk into a legislator's or regulator's office and demonstrate your company's, industry's, trade association's, or non-profit's economic impact on smart phone or tablet.